How to choose the best quality engineered wood flooring from local flooring stores or online? We still think it's one of the most complicated things to buy most good wood flooring in our daily life, while we are an experience engineered wood flooring manufacturer in China. Most people cannot know wood flooring quality only through knowledge learned from internet or brand salesman. It would be a risk invest for newbie first time entering this industry, but it's also a fun experience, especially when you find wood flooring has its own characteristics of beauty, natural colors, ecological material, long life span and unique manufacturing craft.
Here are 10 best tips to help you find the best flooring for your demand.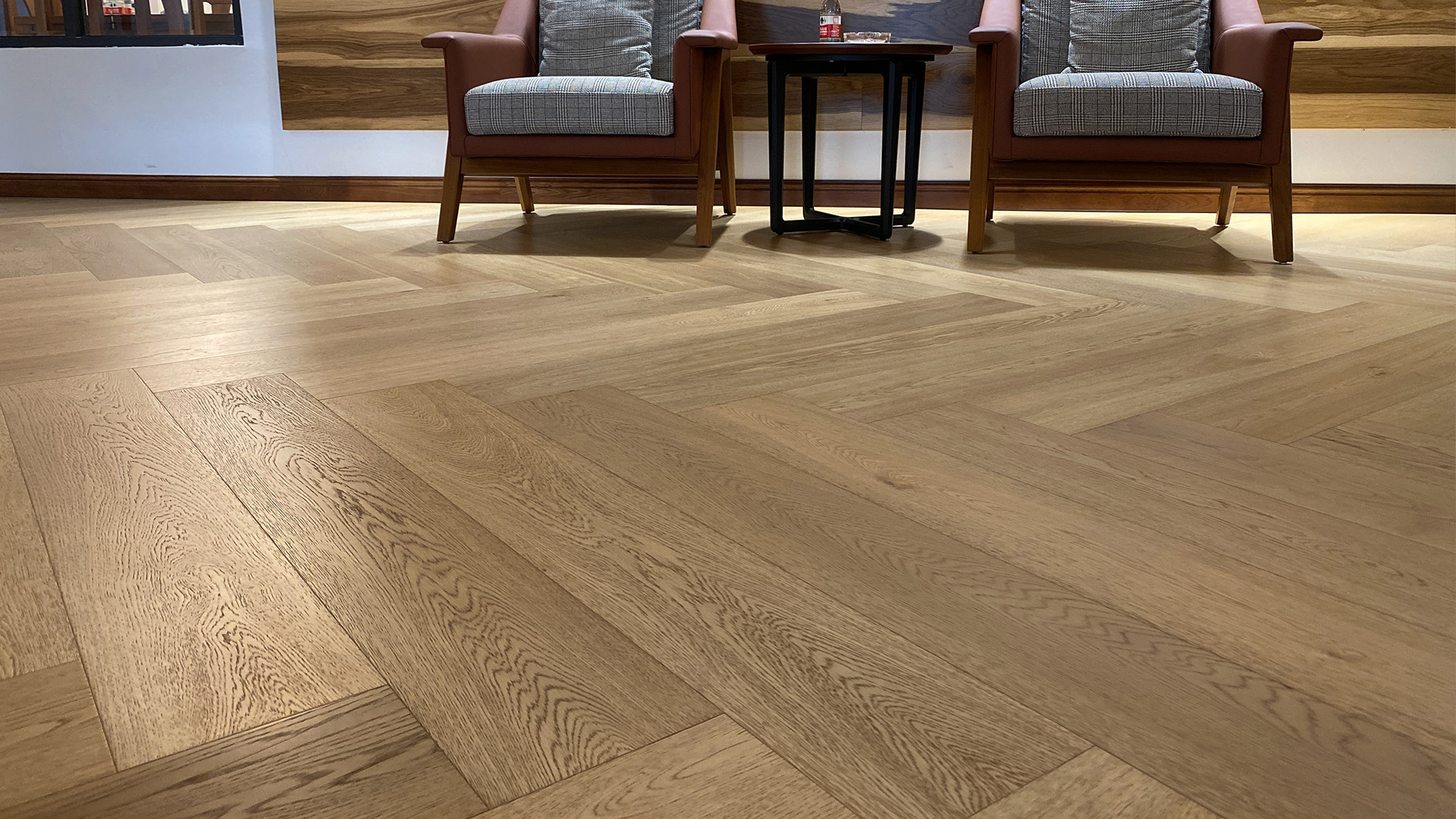 1. Wood Veneer – lamella – wear layer – top layer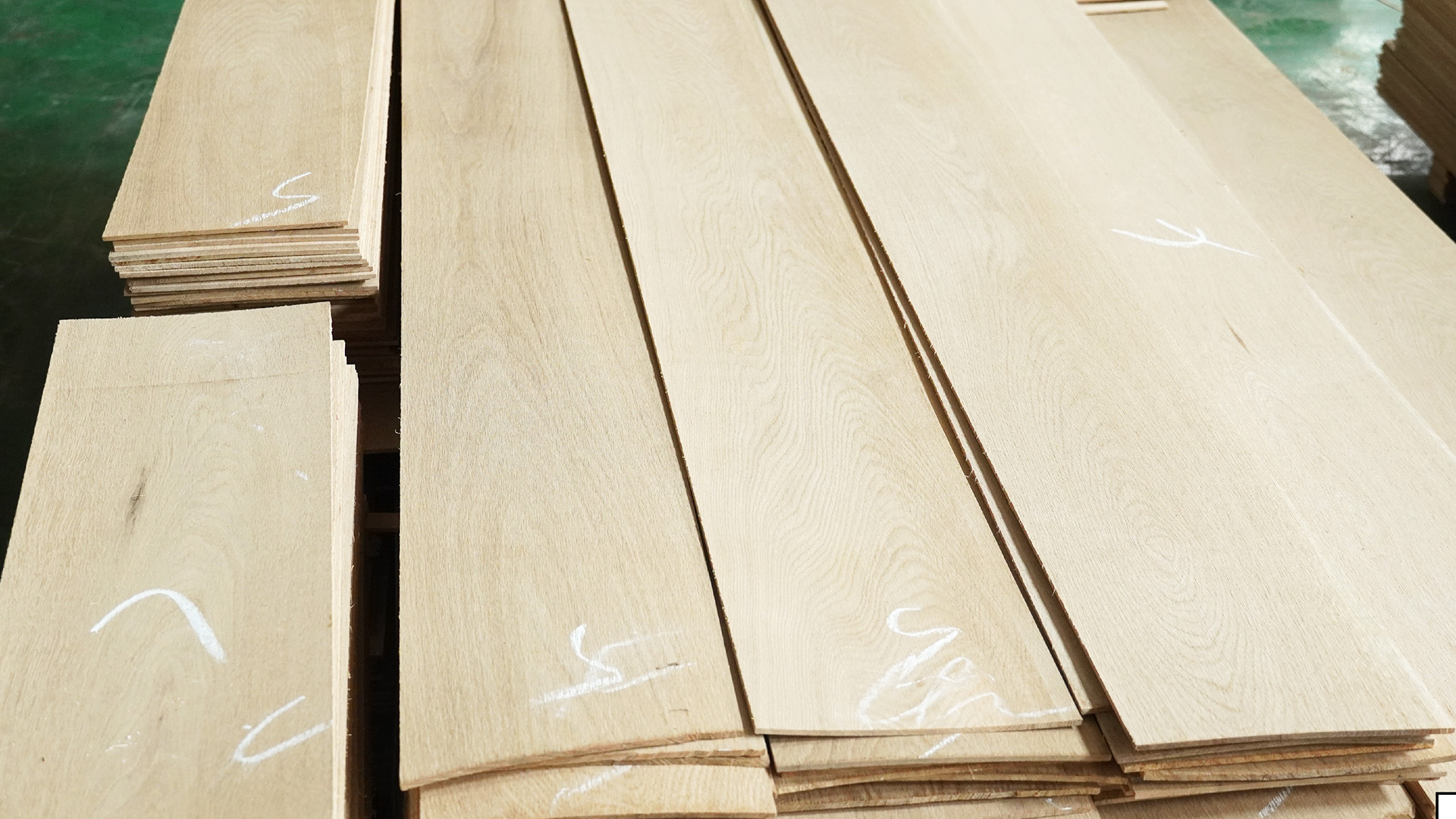 Veneer is the most precious part on engineered wood flooring which is top layer of engineered wood flooring with thickness of 0.6mm, 0.8mm, 1.2mm, 2mm, 3mm, 4mm, 5mm, 6mm. Veneer is the face layer of the engineered flooring that is visible when installed. Timber factory cut timber cut in three different styles: flat-sawn, quarter-sawn, and rift-sawn to get veneer. Wood veneer gives wood flooring unique look with its grain, knots and natural defects. The quality of top layer will decide whether engineered flooring is durable, stable, pricy, anti-scratch etc.  According to market demand data, veneer thickness of 2mm is most popular one, 3-4mm is better, 5-6mm is best quality one but price is highest. The thicker lamella is, the more wood species options available ranging from oak, walnut, ash, maple, birch, larch, hickory, elm, acacia, cherry, beech and other timber species.
2. Plywood +  (Backing Layer)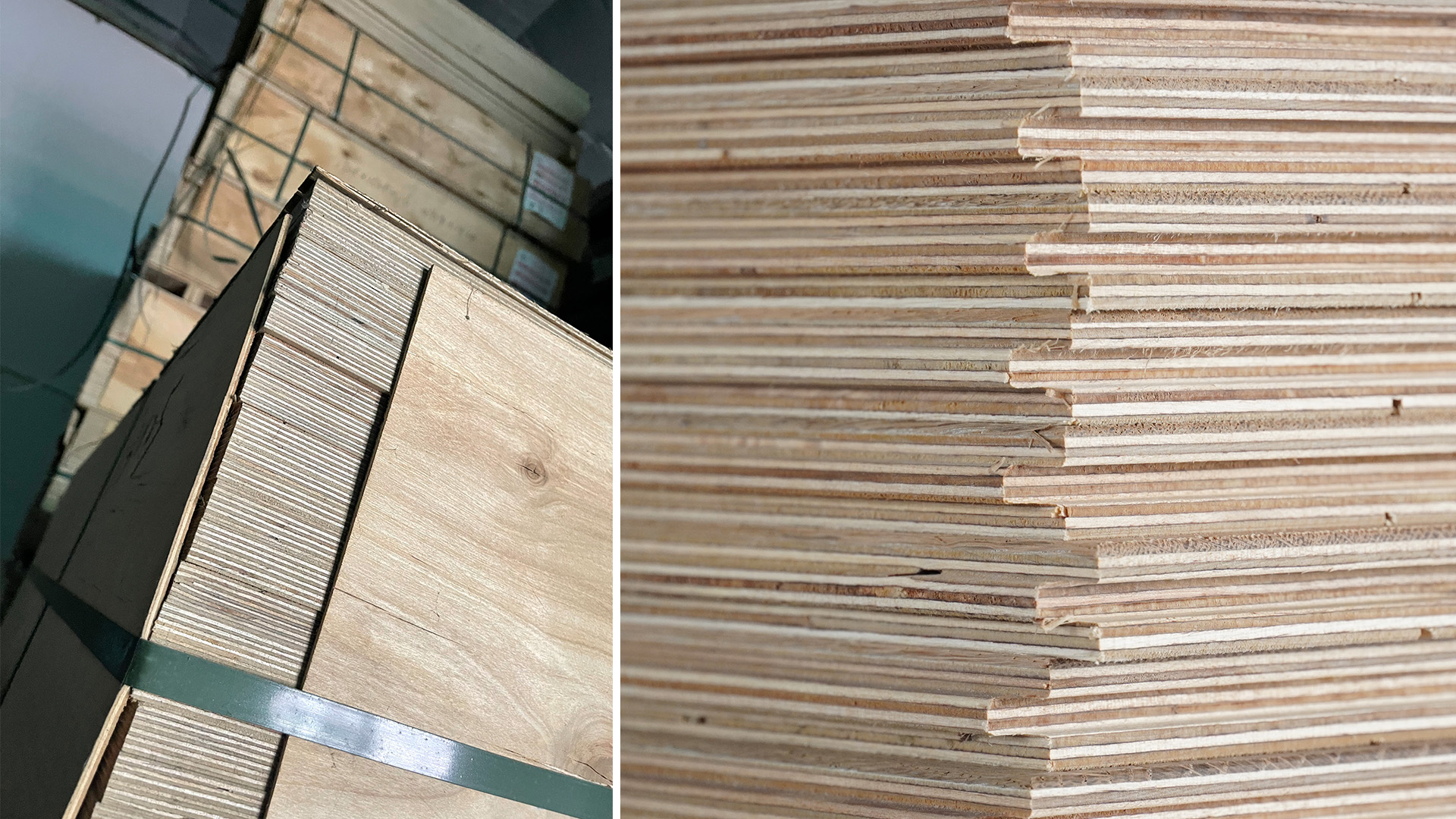 Plywood, a wood structural product, is the original engineered wood board with high durability and moisture resistance, plus long life span. Plywood offer support function for engineered wood flooring, it's the core on the whole life span of the flooring. Thickness of plywood or layers of plywood used and wood species of plywood used also determine performance of engineered wood flooring in bad climate condition. The thicker of plywood, the more durable of engineered wood would be, 5-layer plywood is better than 3-layer, 7-9 layer of plywood is much better 5-layer and 3-layer plywood, besides. Baltic birch plywood is much better than eucalyptus, poplar and pine plywood, whether dimension stability and durability on different climate condition, especially on moisture circumstance. Granted, multi-layer engineered wood flooring with birch plywood will be much better than 3-layer, 2-layer and solid hardwood flooring. Some wood flooring also offer eucalyptus core support layer plus birch backing plywood, which is better than pure eucalyptus plywood on appearance and stability.
3. Surface Treatment Finish Coatings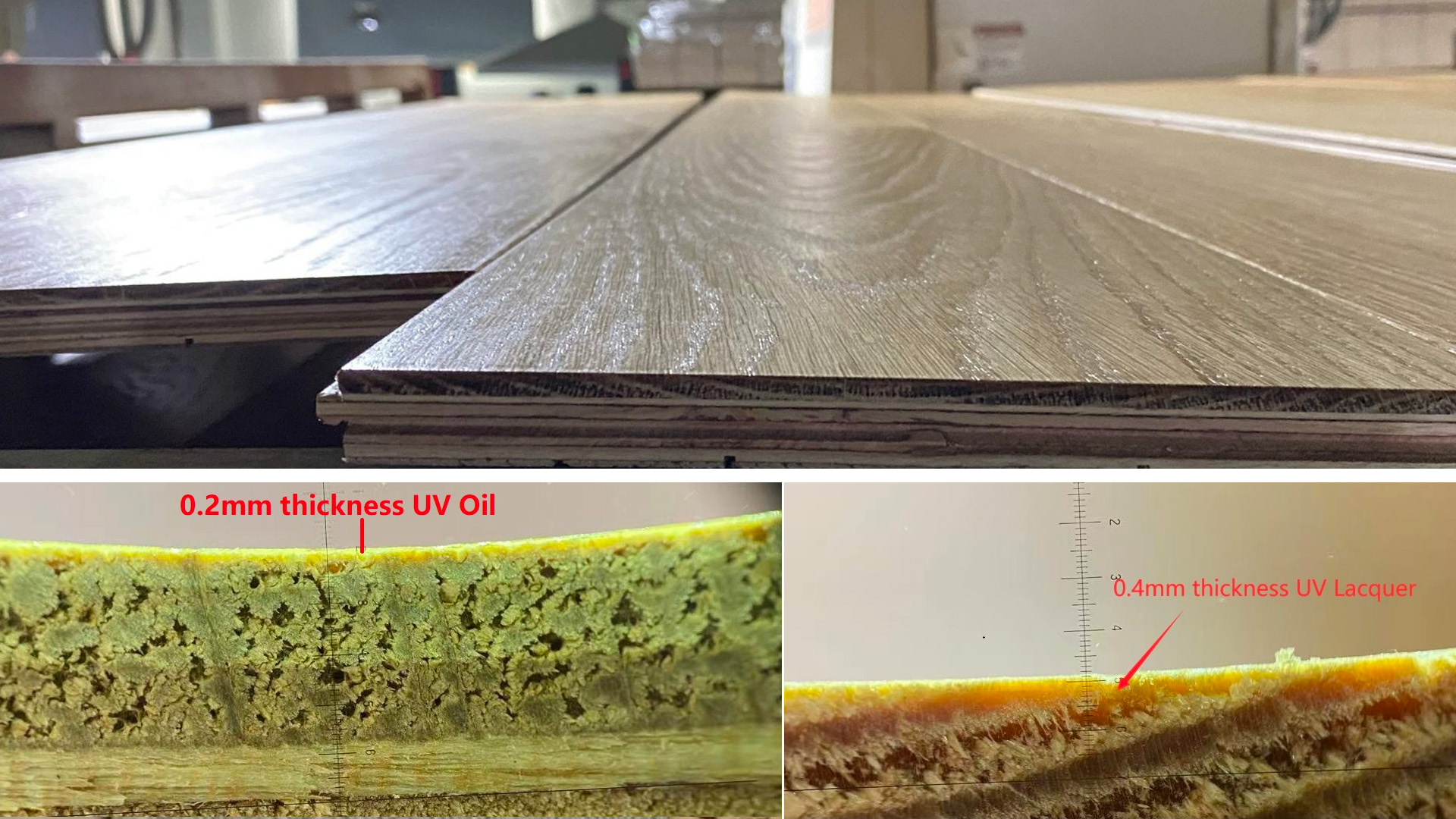 When we talk about wood flooring quality or engineered oak flooring structure, we also talk about flooring surface treatments: Smoke, Brush, Handcraft, Chemical reaction, Oil, unfinished  and  UV Lacquer coating, UV Lacquer is one of the most popular surface treatment on wood flooring. The multiple layers of UV Lacquer endow wood flooring with different qualities of colors, glossiness, crack resistance, elasticity, abrasion-resistance, dust-resistance, water proof, high adhesion. Thick layer of polymer film in UV lacquer coating sealing the surface of wooden floors also helps protect flooring from moisture, abrasion, and dust. UV Lacquer coatings can also prolong wood flooring life span.
So, wood veneer and plywood not only  can determine the quality of engineered wood flooring,  but also surface treatments of flooring used. 5 layers of uv lacquer coating is considered to be good finish, a better one is 7 layers of coating, and the best one is 9 layers of coating. Please note that Germany Treffert is one of the best UV Lacquer brands on the market, it also means good quality of engineered wood flooring.
4. Flooring Stability and Durability, Flooring Installation Climate Condition
While engineered wood flooring is much more stable and gets less expansion and contraction than solid hardwood flooring, it is also belongs to wood flooring, it's not stone flooring. It means that moisture and RH can result in bad results if not carefully check out where to install engineered wood flooring. When you decide where to install engineered wood flooring, maintaining climate controlled area temperature inside home of 60° to 80° F degree with relative humidity(RH) of 30-50% or 35-55%, helping wood flooring in a moisture content of 6-9% or 7-11% which is optimal condition for installation in different countries. Or carefully check out installation guidelines from flooring brands and manufacturers who will guide you with recommended moisture content and relative humidity level of the room. Although installation doesn't belong to the progress of buying engineered wood flooring, we also recommend you noting more installation guides and requirements from flooring brands or flooring factories, installation guide will also help you judge whether the flooring is good quality or not. What's more, most engineered wood flooring factories China choose cold press craft to press together of plywood and oak veneers, as research found, cold press craft is more stable than hot press craft, so you can ask flooring brands which craft they use. In all, failure to adhere to guidelines from installation tips and buying rules, it would result in wood flooring bowing, buckling or delaminating and formaldehyde serious products.
5. Flooring Refinished Ability or Top layer Sanding Ability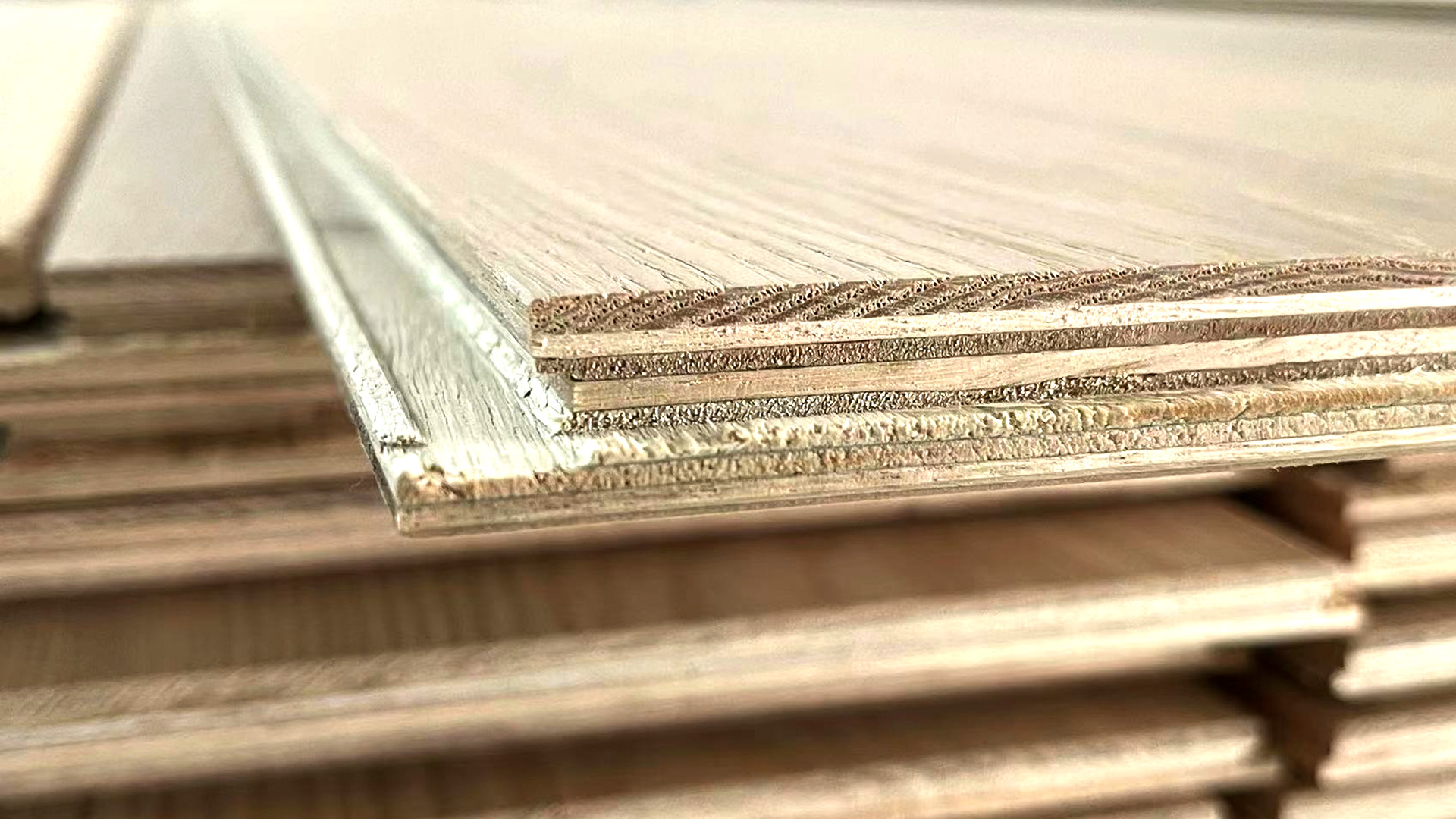 Top layer thickness of engineered wood flooring in China generally is 0.6mm, 0.8mm, 1.2mm, 2mm, 3mm, 4mm, 5mm, 6mm.  Most popular thickness is 3mm, 4mm, 5mm, these thickness can be sanded or refinished around 2-3 times. Thickness of 6mm can be refinished around 3-5 times with care. 0.6mm, 0.8mm, 1.2mm(called 1.00mm) is popular in a highly competitive market, but quality is bad, UV Lacquer can seep through thin veneer into plywood, resulting in unstable coating not able to protect wood flooring from moisture and dust etc.
Solid hardwood flooring is reckoned a wood sustainable product due to its ability of being sanded and refinished many times. Even though most wood flooring manufacturers don't recommend clients sanding and refinished engineered wood flooring due to its special and thin wood veneer, clients can ask professional installation and sanding experts to help sand down and refinish veneer 1-2 times with care.
6. Flooring Installation Methods
Engineered wood flooring or wood flooring is pretty easy to install through perfect joint system of Tongue and Groove plus click lock system from Sweden Välinge that simply snap floors together and make them flat then finished. T&G and 5G click lock make engineered wood flooring move, flow and reinstall as need because floors just like an entire unit system instead of individual pieces. The most fantastic part is that you can decide whether it is necessary to leave expansion gaps around the edge of room, engineered wood flooring has tiny or none expansion and shrinkage as the cross-grain construction multi layers spontaneously restrict the movement of entire finished product itself.
Engineered wood flooring does have versatility when it comes to installation types compared with other vinyl flooring and carpet, engineered wood flooring installation methods including:
Floating – Cheapest and easiest installation methods for engineered wood flooring. It's called floating method because flooring product floats above subfloor or underlayment. This type of installation can be used for hardwood, vinyl, and laminate flooring. Many people prefer floating method because installation only need a small amount of tools, there is no need to bounded by any nails, screws, or wood adhesives. Engineered wood flooring join and snap together through joint system giving engineered wood flooring a sleek, seamless look above the existing floor. This allows the floors to expand and contract without buckling or bowing but also create a hollow sound when people walk upon it.
Gluing Down – Gluing down is second most popular installation method for installers, especially popular when installing engineered plank flooring on concrete subfloors, because it can help avoid hollow sound when walking on and protect from wood buckling. Before installation, ensure that the room is well ventilated and add an additional 3/4″ for expansion from wall to floor where to start installing. The adhesive covered on concrete subfloors has good function of moisture/vapor barrier above subfloors and offers some flexibility for expansion and contraction in a sense.
Nailing  Down – It's an outdated installation method due to more noise than floating method and get squeaking noise if subfloor is not uneven because there is no acoustic barrier between subfloor and engineered plank floors. For this method you need flooring boards of at least 21mm thick.
7. Wood Veneer Manufacturing Methods
The thicker wood veneer of engineered wood flooring, the more durable of engineered wood flooring. there are 2 veneer cut method on the market: Sliced cut(Rotary cut) and Sawn cut. Manufacturers get thickness of 0.6mm, 0.8mm, 1.2mm and 2mm veneer through sliced cut method, 3mm, 4mm, 5mm and 6mm thick veneer through sawn cut which is much better than sliced cut(Rotary cut).  Sliced cut is cut in a linear line which shows more of the true wood look with finer grain and is also thicker. Rotary cut is basically peeled off in a round fashion to show a more unique and prominent grain with very thin veneer. The best veneer cut method is sawn cut, which appears beautiful wood grain with different natural characteristics, sawn cut can also be classified with asPlain Sawn, Quarter Sawn, Rift Sawn. Quarter sawn and rift sawn methods get the highest grade of wood veneer but it's also the most expensive and high-end veneer on the market. You can found them on AB, ABC high end engineered wood flooring, especially on high-end engineering project.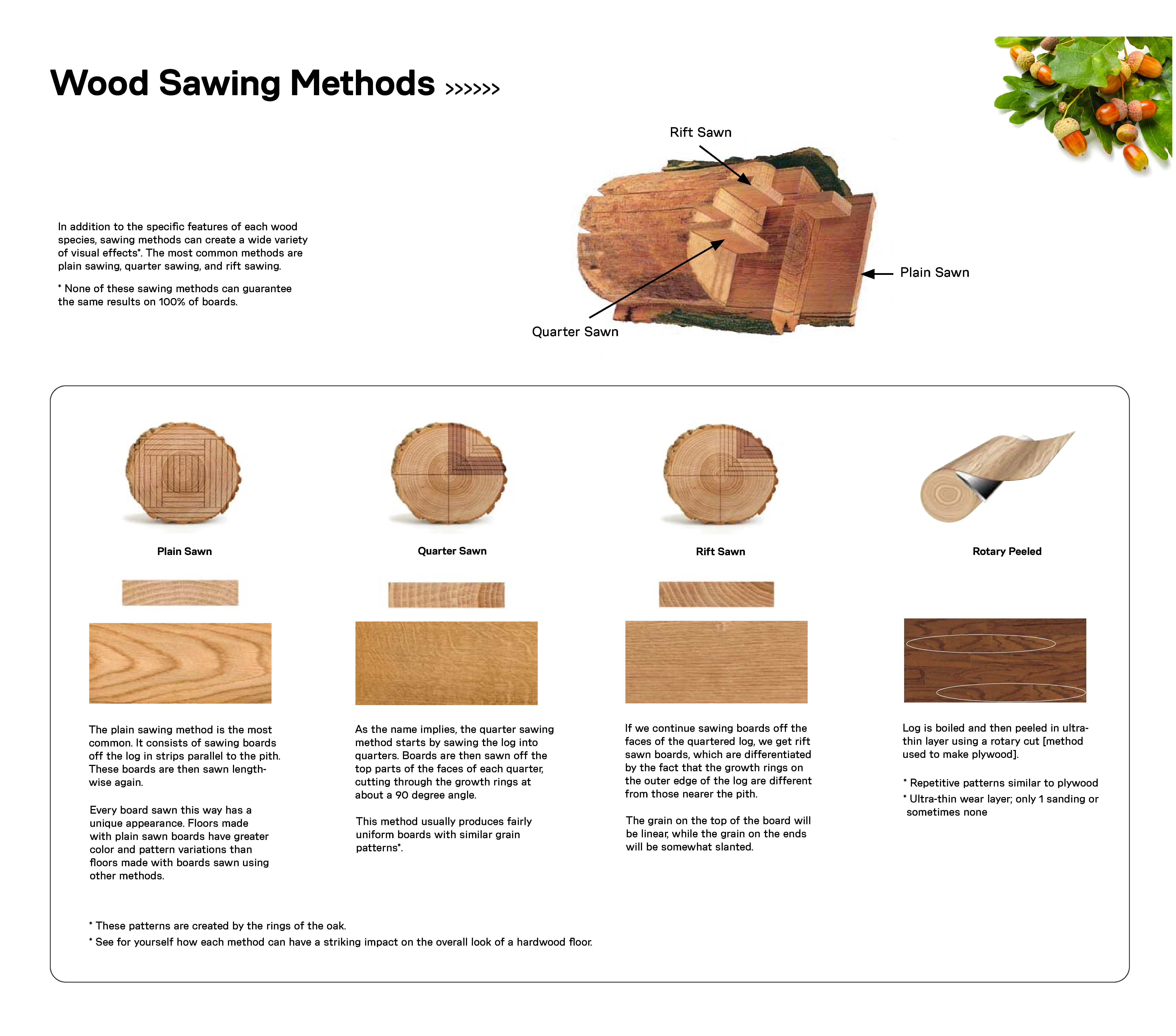 8. Wood Veneer Species of Engineered Wood Flooring Available
According to wood flooring structure, there are 2-layer, 3-layer, multi-layer engineered wood flooring. 3-layer and multi-layer engineered wood flooring are most popular one on the market. The wood specieses available on engineered flooring vary from different wood flooring manufacturers. The popular engineered wood species are European oak, Russian oak, white oak, American black walnut, Red oak, Acacia, Mohogany, Jatoba, Iroko, Hickory, Elm, teak, maple, larch, birch, ASH, pine, tiger wood. Customers can buy their loved timber species engineered flooring by their own tastes from China wood flooring manufacturers, whether it is a light shade or one that is able to withstand pets and children scratches.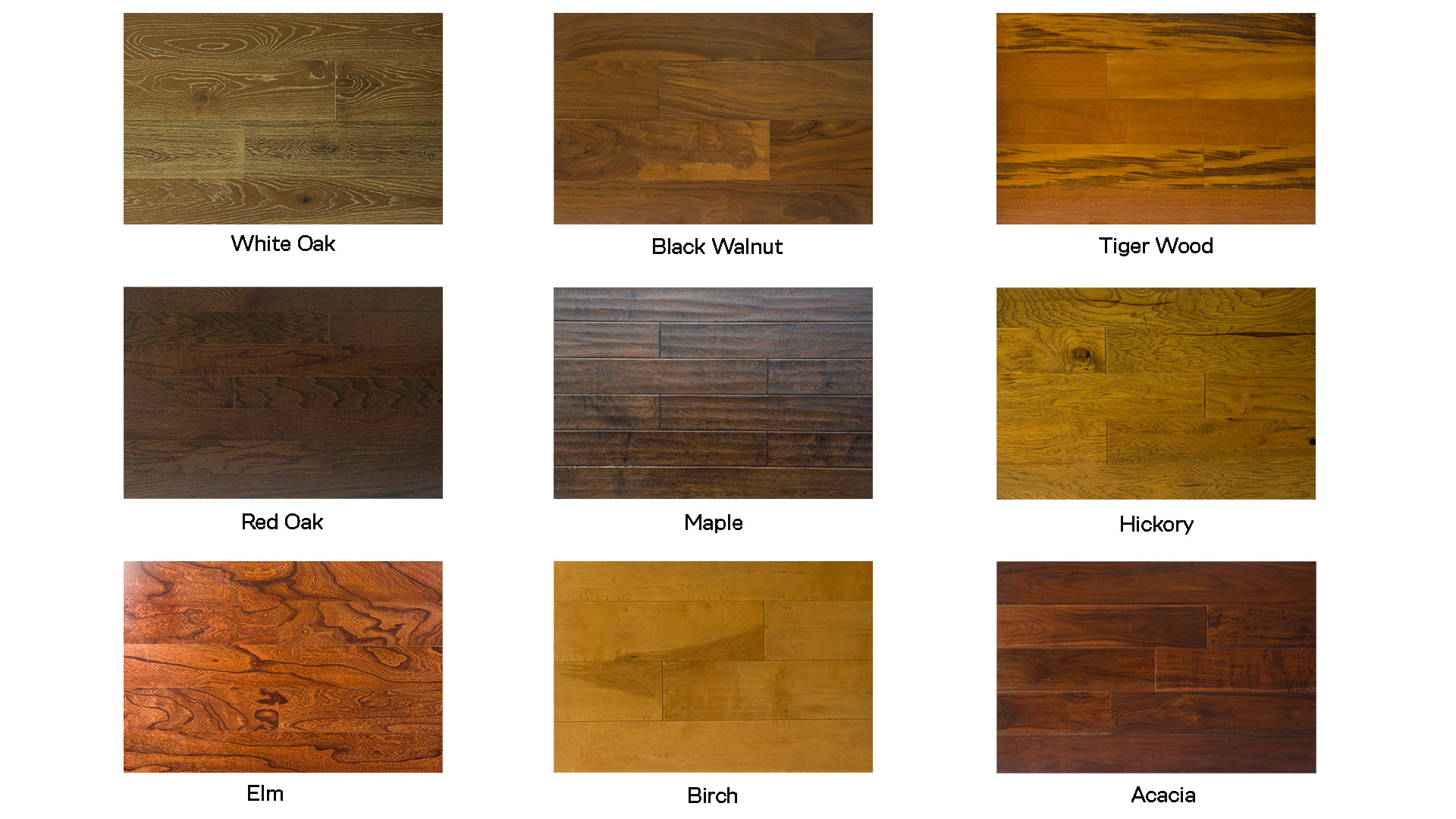 9. Benefits of Buying Engineered Wood Flooring
Engineered wood flooring looks just like solid hardwood flooring, the main difference is their backing or core support layer. And engineered wood flooring is more cost-effective, stable, durable than hardwood flooring due to engineered flooring cross-grain structure plywood which expands and contracting less to none, and it is also resistant to moisture and humidity compared with hardwood flooring.